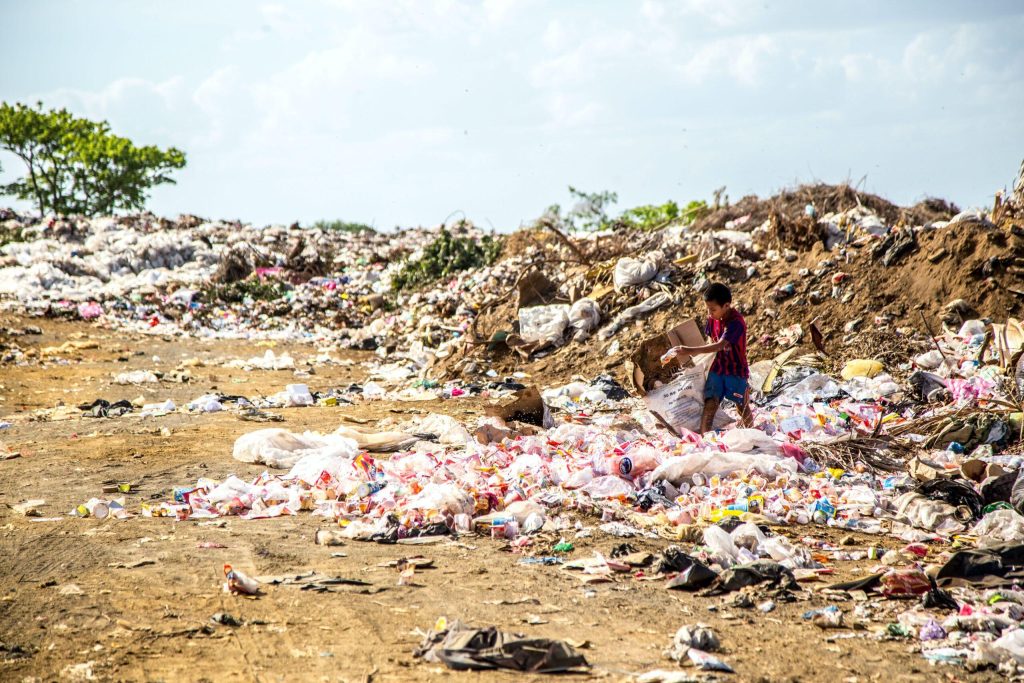 The world's shortage of resources is pushing governments and businesses alike to look to new solutions. At Vi3, via our customers and through our own extensive research, we have heard circularity come up time and time again. Currently, the world's major industries are  using resources at an unsustainable rate. According to the New Circular Economy Action Plan put out by the EU, "global consumption of materials such as biomass, fossil fuels, metals and minerals is expected to double in the next forty years, while annual waste generation is projected to increase by 70% by 2050." This uncapped consumption is going to drive price increases for materials and decrease their availability for businesses. The EU has determined that circularity is the key to solving this global crisis, especially within the fashion industry.
"Globally, the fashion industry is responsible for around 40 million tonnes of textile waste a year, most of which is either sent to landfill or incinerated. Textile production, meanwhile, consumes vast quantities of water, land and raw materials. Engaging in closed-loop recycling is seen as a critical opportunity to both reduce the extractive production of virgin raw materials and limit textile waste. Closed-loop systems recycle materials again and again, so that they theoretically remain in constant circulation."

Business of Fashion
The EU states that pushing the circular economy into the foreground "will make a decisive contribution to achieving climate neutrality by 2050 and decoupling economic growth from resource use". One of the most important pieces of circularity is the reuse of materials, or the process that we've come to understand as recycling. Utilizing materials that are already active in the supply chain accomplishes two important sustainability and circularity goals simultaneously. 1) It ensures new materials aren't being used at as high of a rate and 2) it prevents textile waste from entering landfills or being destroyed.
In their report, the EU notes the business incentives for circularity as well. "There is a clear business case for individual companies too: since manufacturing firms in the EU spend on average about 40% on materials, closed loop models can increase their profitability, while sheltering them from resource price fluctuations". Textiles is the fourth highest-pressure category, according to the EU's report, and the entire fashion and apparel industry is dependent on them.
By focusing on a circular economy and mandating recycling measures, the EU is making big strides in forcing businesses to turn to circularity. "According to the new European Waste Directive by 2025 EU member states are obliged to have a system in place for separate collection of textiles, not only re-wearable garments" (ECAP). This puts the responsibility on individual companies to be able to report on their recyclability statistics, and partake in mass recycling programs. Business of Fashion further elucidates how the EU's Circular Economy Plan and the 2025 recyclability measure works in tandem.
"The EU's Circular Economy Action Plan, scheduled for adoption in the third quarter of 2021, incorporates an objective to ensure circular economy principles are applied to textile manufacturing, products, consumption and waste management. Meanwhile, the EU's Waste Directive Framework requires countries to separate all textile waste by 2025, and several European nations have implemented extended producer responsibility schemes, making brands and retailers responsible for post-consumer waste and requiring financial contributions from producers for the collection, recycling and reuse of products."

Business of Fashion 
The implementation of these measures requires a lot of in-depth oversight and a lot of data. Luckily, the EU recognizes this and is already encouraging businesses to adopt the technology necessary to meet these impending mandates. The way to drive circularity forward is to encourage businesses to be "powered by digital technologies, such as… big data, blockchain and artificial intelligence" as this "will not only accelerate circularity but also the dematerialization of our economy and make Europe less dependent on primary materials" (EU). 
This is where we want to help. Vi3's suite of tools is unique in that it enables you to trace materials, serialize your products, connect directly with consumers, and compile data from every phase of your supply chain in one centralized location. As governments require statistical adherence to new codes, serialization will become paramount—allowing you to know exactly what portion of your products come from virgin materials, what percentage is being recycled, and more.
Waiting years to implement these changes will only put you behind the curve. Circularity empowers you to utilize materials already in circulation, cutting your costs and fueling your growth with the rising consumer population (43% of Gen Z'ers care about buying from sustainable brands). Why not be ahead of the game?