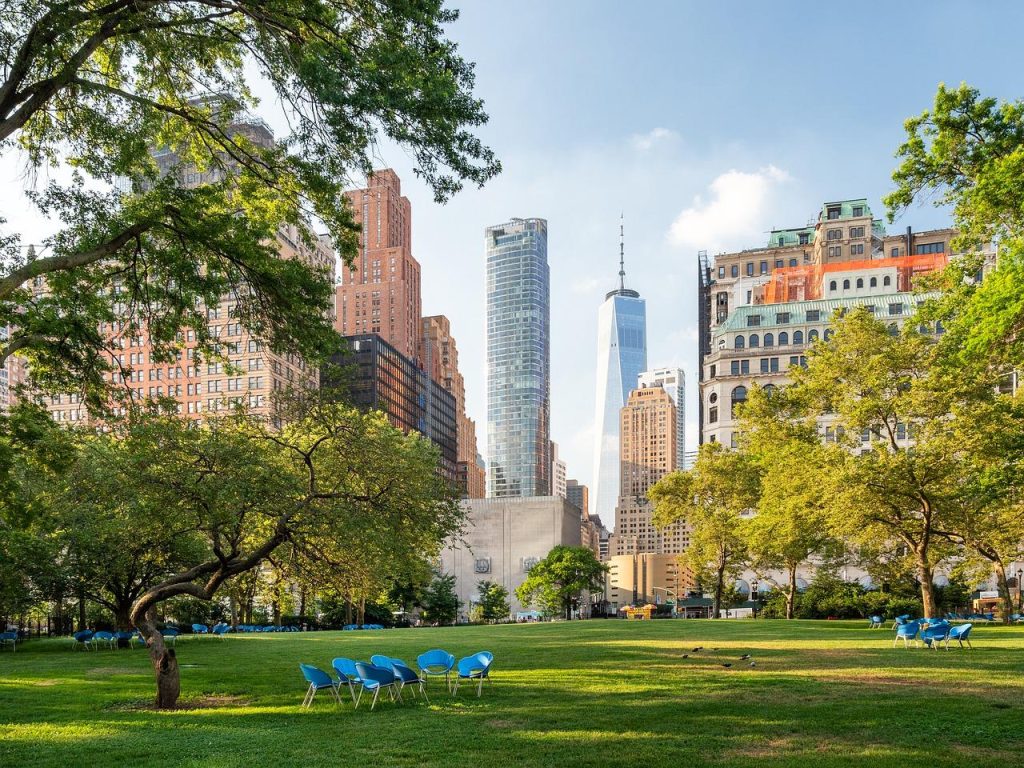 New York could be the first state to introduce a sustainability law directed at the fashion industry, in the US. There are numerous reasons why businesses should be paying attention to sustainability—from consumer concerns and ethical reasons to the fact that it's proven to be a sound investment for businesses' bottom lines. As Forbes noted, "when it comes to sustainability, a do-nothing approach can mean a bigger loss in the future." 
In recent years however, there's been an increase in legal pressure to comply with sustainability guidelines put in place by local and national governments. With the new German Supply Chain Law set to go into effect in 2023 and the EU Circular Economy Action Plan, the push towards implementing sustainability laws has already made headway in Europe (affecting many US businesses who do business in these countries) so it's only been a matter of time for the US to get on board. 
Because the fashion and apparel industry is notoriously one of the world's largest polluters, there's a lot of opportunity for change in that area. "According to the World Resources Institute, about 20% of industrial water pollution is attributable to clothing manufacturing" (Practical Ecommerce). Not to mention greenhouse gas emissions, end-of-product life waste, and textile waste—the latter two which often get burned or disposed of. 
According to the National Law Review, early this year, New York announced its "Fashion Sustainability and Social Accountability Act (Fashion Act')… [which] would be the first of its kind in the country in attempting to impose sustainability-related obligations on the biggest brands in fashion".
Multiple legal firms have reported on the Fashion Act. Notably, on the sorts of implications it would have on brands doing business in New York State and bringing in over $100 million in revenue—of which many fashion brands fall under that umbrella. In terms of what the Fashion Act would require of implicated businesses, if passed, it would mean more than having a sustainability plan in place:
"As currently written, companies will be required to undergo extensive social due diligence and comply with numerous reporting requirements. First, companies must map a minimum of 50 percent of their supply chain, from the origination source for raw materials to the factories that create the garments. Then, they would need to identify where in this chain the largest social and environmental impact is made and outline concrete steps to reduce that impact. The Fashion Act also requires companies to disclose their material production volumes."

JD Supra
These requirements would push businesses to have more visibility into their supply chains, as well as a stronger grip on where their materials are coming from, and how they're sourced. Having this level of oversight would further enable businesses to identify unsustainable players in their supply chain, and make a more targeted plan to eradicate them.
So how soon do people need to get on board?
According to JD Supra, "The Fashion Sustainability Act is currently under committee review in the New York State Assembly, and sponsors aim to bring it to a vote in late spring 2022." If that sounds soon to you, it's important to note that, if passed, businesses "subject to the law would have 12 months to comply with the supply-chain mapping and sustainability reporting requirements, and 18 months to comply with the impact disclosure requirements." 
The urgency around this act is real. In order to gain real insight into your supply chain—from materials providers to manufacturers—implementing systems and collecting data takes time and upfront investment. It's imperative for brands to recognize if this law is going to affect them and prepare as much as possible. Additionally, implementing systems to further your supply chain transparency will not only ensure you comply with changing standards, it will save you money and valuable time down the line.
Vi3's suite of tools are designed to give you the data you need to report on metrics like production volume and what percentage of your products are meeting specific sustainability requirements, with pinpoint accuracy. Vi3 is already mapping supply chains for businesses, as well as tracking facility and material data towards globally-recognized sustainability certifications.
Ensure your products are being made from the materials you want, in the time frame you want, and in factories that are operating in more sustainable ways. With today's sprawling supply chain systems, Vi3's tools ensure you've got eyes everywhere.