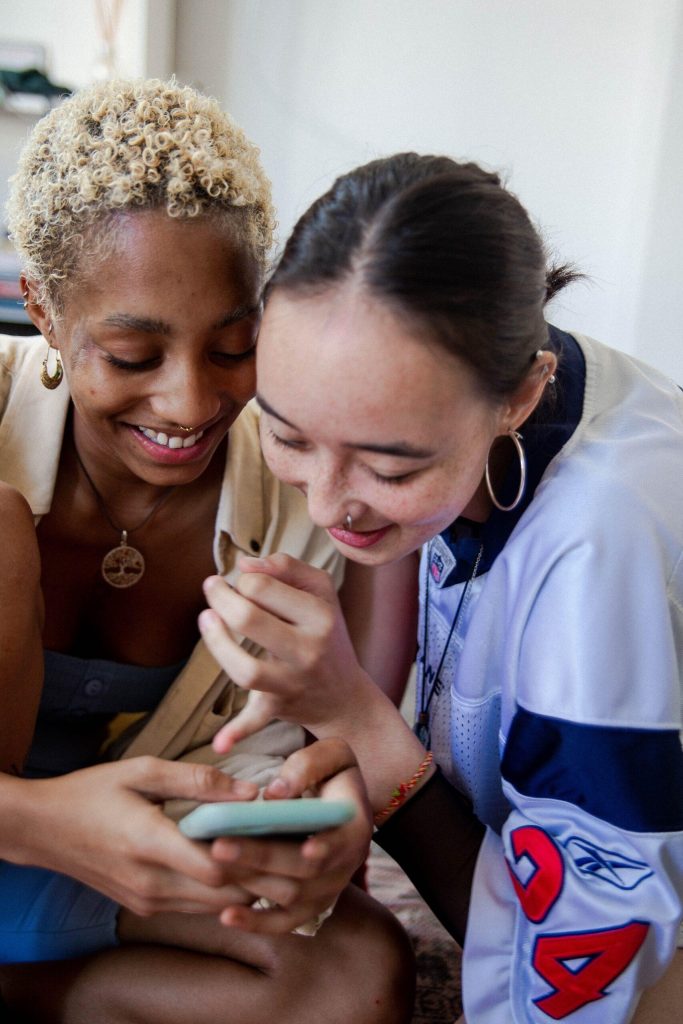 Younger generations are growing up, and with that comes larger purchasing power. Some businesses have disregarded Gen Z purchasing behaviors because their priorities have largely conflicted with more traditional focuses around marketing and business operations. In other words, Gen Z cares about accessibility and accountability, and the brands who are taking this into account are the ones who are seeing growth among this demographic.
"Today, Gen Z and millennial shoppers scoop up premium goods faster than anyone else and bring entirely different preferences and priorities than older generations. In the past 12 months, Gen Z (60%) and millennial (63%) luxury purchases have outpaced spending by Gen X (46%) and baby boomer (18%) shoppers, according to a new report from Klarna" (Glossy Co.).
When it comes to describing Gen Z's values, intentionality and conscious consumerism reigns supreme. In fact, "nine out of 10 Gen-Z consumers believe brands should detail their stances on environmental and social issues, as reported in BoF and McKinsey's State of Fashion Report 2021" (Business of Fashion). Among values alignment, other priorities for the rising generation are digital investment and brands that offer some sort of product exclusivity while being accessible and equipping their consumers with the knowledge they need to be informed purchasers. 
We break down each of these facets below.
Authentic Value Alignment
As we've reported in an array of sustainability articles, "many Gen Z consumers are value-based shoppers, which means they tend to shop with brands that align with their personal beliefs such as sustainability" (Modern Retail). Sustainability means many things to these consumers—including spending more money on items of higher quality and value, that will last longer and retain their value over time. "Among premium shoppers, 57% believe buying high-end goods is more sustainable, and 1-in-2 say their purchases save them money in the long run" (Glossy Co.).

Product longevity isn't something businesses have historically thought young consumers, who are often concerned with trends that change over time, care about. But these "[y]ounger generations … recognize premium purchases can hold value over time. If they want to move on from an item, they'll participate in the circular economy by reselling and recouping much of their money without creating more waste" (Glossy Co.). The success of secondhand marketplaces like The RealReal are proof of this.
Digital Investment
Gen Z'ers and younger millennials are less likely to become aware of brands through traditional channels like print advertising. Social media has provided new channels for brands to engage directly with consumers, and at a much lower cost. In fact, "78% of Gen Z and 70% of millennials already [follow] high-end brands on social channels" and "92% of all interactions with luxury brands happen on Instagram".
By looking at a couple examples of how luxury brands have leveraged social media, we see the effects of their range of influence, as well as their purchasing power. "Gen Z's purchasing power is also evident in how many luxury items have sold out after going viral on platforms with a large Gen Z user base. Kate Spade's heart-shaped bag, for example, sold out last year after going viral on TikTok last year, despite its roughly $349 original price point" (Modern Retail).
Gucci is an example of how engaging in internet culture and creating viral content can spread brand awareness efficiently:
"As an early adopter of meme culture, Gucci quickly aligned itself with the way consumers communicate through social media. Last year it commissioned a series of memes to promote the new La Marche des Merveilles watch line…The artistic, beautiful and unique yet funny images were complete 'viral-bait', meaning Gucci's target audience did for them the job traditionally achieved through multimillion-dollar advertising campaigns. Not only did this save money, it made Gucci appear more accessible by directly communicating with its customers."

Dalziel & Pow
Engaging consumers via digital means such as social media, and through channels like QR code engagement, brings brand intelligence to the hands of the consumer. More informed consumers means more brand trust, engagement, and loyalty over time.
Relevancy, Exclusivity, and Access
Finally, Gen Z's tastes strike an interesting balance between exclusivity and accessibility. They want brands who are relevant and fresh, with products that offer a unique flair on a trend they love. Ferragamo's move to hire Maximillian Davis, 26 year old designer with an impressive resume (dressing the likes of the Kardashians to Dua Lipa) is one such way a luxury house with a more conservative-leaning past is trying to stay relevant. "Ferragamo hopes Davis will design products that are more in tune with what young luxury customers are looking for today: fun, casual, trend-led — and fast. The company plans to drop new products and collaborations more frequently in order to improve brand heat and relevance" says Marco Gobetti, CEO of Ferragamo (Business of Fashion). 
Perhaps the best way luxury brands, particularly streetwear brands, are staying relevant and offering unique takes on current trends is through drop culture. "Through mastering the art of drop culture (where limited products are released in one 'drop') brands like Off-White, Supreme and Palace have managed to create a scene that's both accessible yet all about the exclusive" (Dalziel & Pow). This blend of accessibility and exclusivity, due to limited quantities rather than astronomical prices, tells consumers they're getting something unique and something that will hold value over time. 
Utilizing QR code technology with limited-edition products enhances the consumer experience—providing additional product information and education, and ensuring authenticity.